We help our clients thrive at the intersection of strategy, innovation, and culture.

We work with clients to deliver tailored, trusted support for their most important projects through advisory consulting, learning & development workshops, and individualized coaching.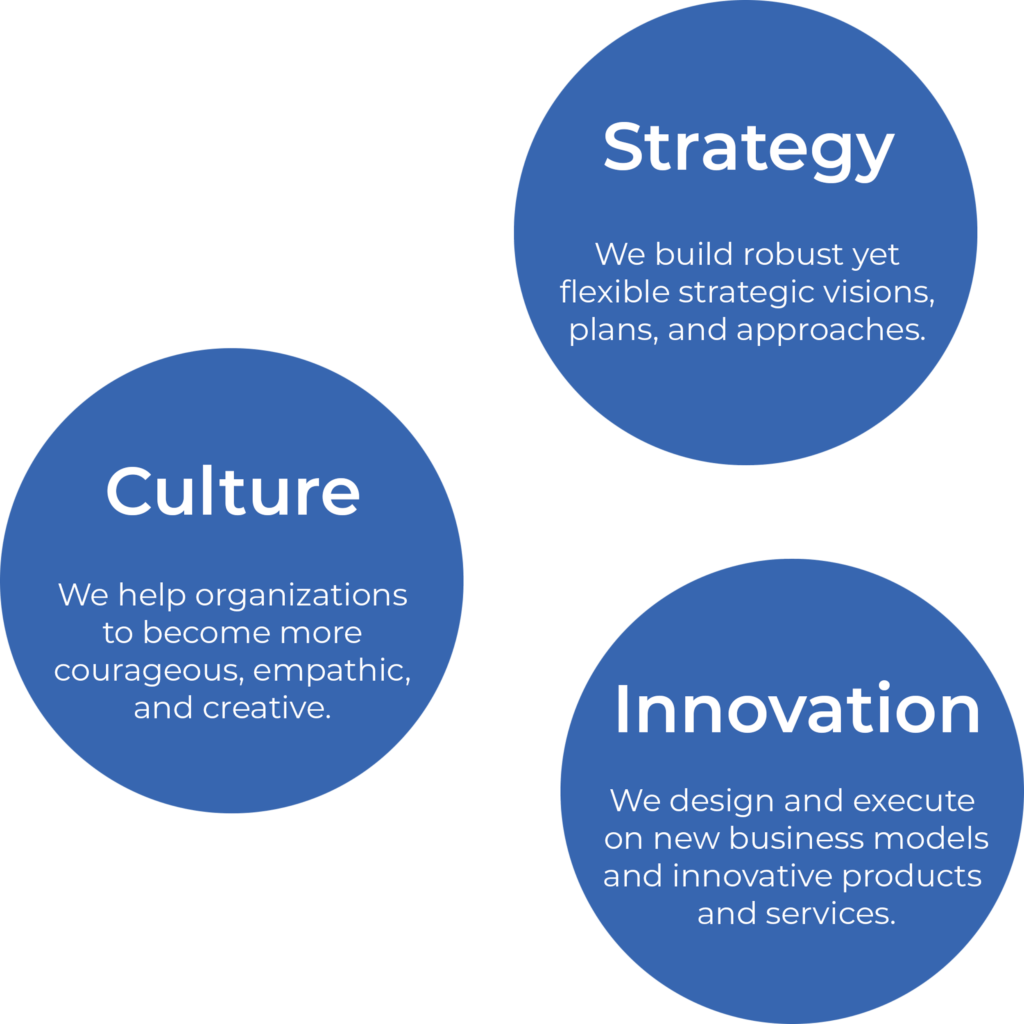 We serve clients across these three areas in a variety of forms including Consulting, Learning & Development, and Coaching
These days standing still means falling behind – to survive we all have to stretch ourselves and our organizations beyond the obvious and into our unique potential.
Each moment offers a chance to learn. Look closely at what others accept as true and ask why – that's where breakthrough insights and unexpected connections are found.
Success lies in charting new territory and it takes courage to step into the unknown. Take action now to reduce risk, build momentum, and create a movement.
People are the heart of everything we do. Humility, hard work, and fun are the ingredients to empowering environments that allow all of us to realize our future.
We help organizations of all sizes
From multi-billion dollar Fortune 100 companies to bootstrapped start-ups
We work across all industries
Growth isn't limited to startup tech companies. Neither are we 
All of our clients have one thing in common
A willingness to put in the work and take the risks necessary to win
The Juniper team are experienced consultants and facilitators. They have supported numerous clients to translate high-level strategy into clear choices, drive value creation, and improve organizational effectiveness. 
With research that goes beyond the obvious and uncovers outsized opportunities, and a distinct combination of creativity and hard-headed analytics, we push the envelope of what is possible, while staying grounded in the facts and the tactical reality of making changes in modern organizations.